Editorial Review:

"In this chilling addition to the Agent Jade Monroe FBI Thriller Series, Jade and her partner, J.T., are called on to help with an Indiana case that reeks of the macabre. Women's bodies are being found frozen and drained of blood, and investigators think that cults and vampire wannabes may be responsible. Lead after lead turns up fruitless until the frustrated agents finally get the break they've been looking for, all building to a stunning conclusion that will leave them—and readers—dumbfounded." Angela M., Editor, Red Adept Editing
Donors – An Agent Jade Monroe FBI Thriller, Book 3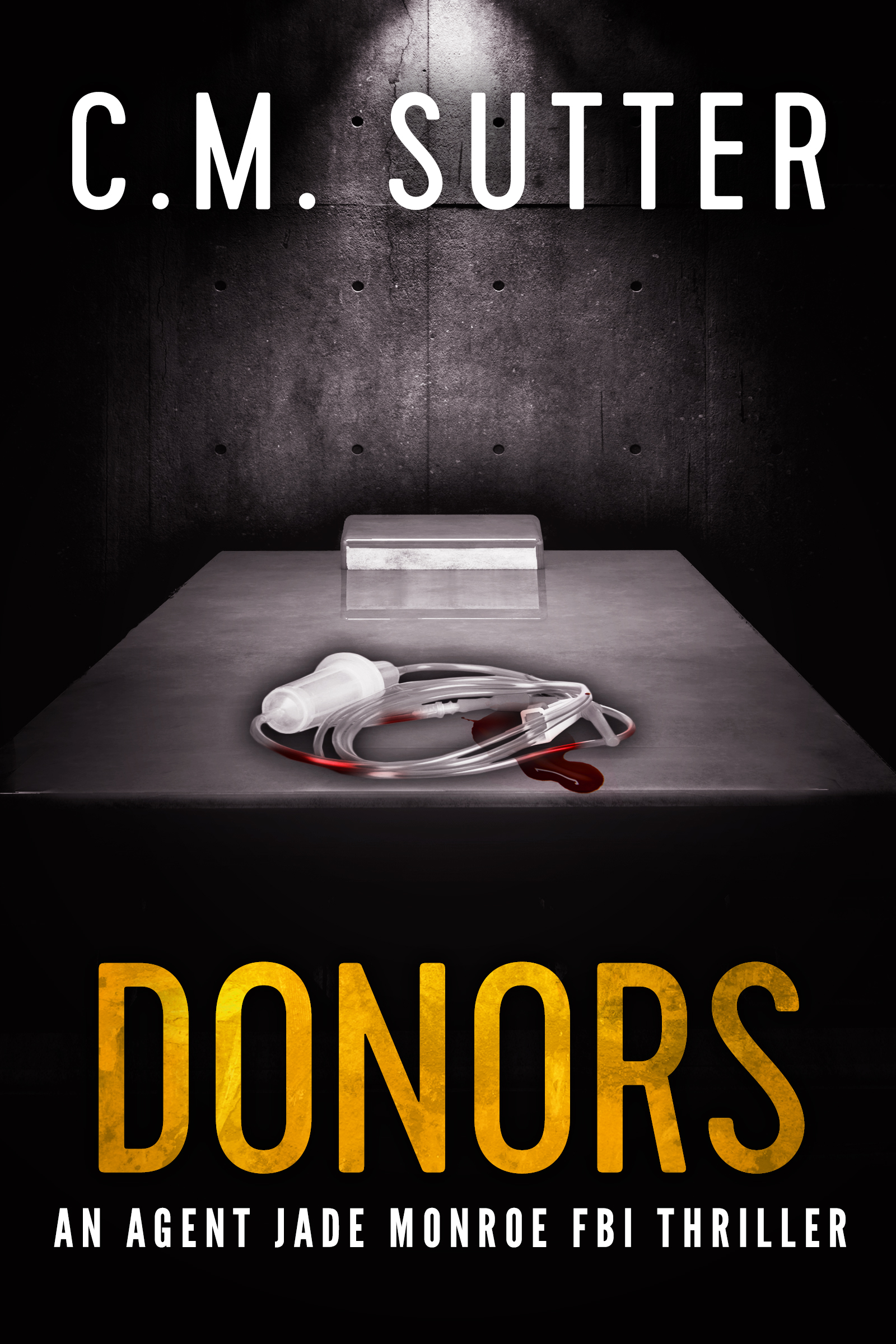 It's the dead of winter, and FBI Agents Jade Monroe and J.T. Harper are asked to assist the Gary, Indiana, police force in a possible serial killer case that has everyone stumped.
A body, frozen stiff and drained of blood, is found by children playing near an old quarry. Several weeks later, a second body is discovered in an abandoned house, and the manner of death is identical. The agents race to Gary when word of a third victim comes in.
With no clues and multiple frozen bodies, the agents have no idea when these women died or what the FBI is facing, yet the body count rises and the manner of death remains the same. Jade wonders whether they're heading into the dark, unknown world of the occult, a place she knows nothing about—and has no desire to.
The most well-known occult leader in the area is in their sights and currently their only lead. Are the agents and local law enforcement heading down the wrong path? The final blindside shakes Jade to her core and leaves the entire police force stunned.